Hemlock (UK)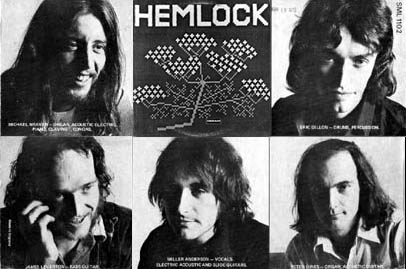 The band's best-known member was Miller Anderson who, apart from recording a solo album back in 1971, was also in The Voice, At Last The 1958 Rock'n'Roll Show, Keef Hartley Band (all pre-Hemlock) and Dog Soldier* (1975). He now lives in Shoreham-By-Sea and has been performing regularly with Spencer Davis Group as well as recently guesting on a Jon Lord solo album, "Pictured Within".
More or less a vehicle for Anderson's songwriting output (he wrote all of the album's material), Hemlock sounds by no means artificial or put-together. Rather, they were a typical British blues act, without the requisite posing. Naturally, the atmosphere is very serious and dominated by Mick Weaver's** passionate organ-playing.
"Mr. Horizontal" has been included on the "Progressive Pop Inside The 70s" CD.
Ищу альбом: Hemlock (UK) - 1973 - Hemlock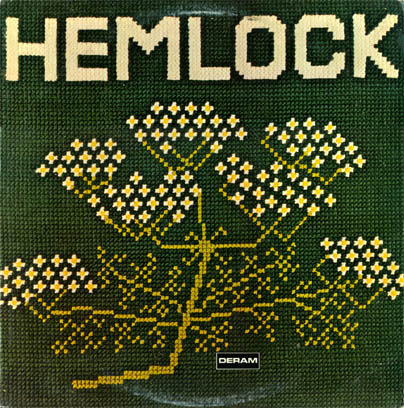 Style: progressive rock
Personnel:
Miller Anderson - guitar, vocals
Eric Dillon - drums
Peter Dines - keyboards, guitar, vocals
Jim Leverton - bass, vocals
Chris Mercer - sax
Blue Weaver - keyboards, percussion
Pete Willsher - steel guitar
Album:
Hemlock (Deram SML 1102) 1973
(CD: Walhalla WH 90346, 2004)
45:
Mr. Horizontal/Beggar Man (Deram DM 379) 1973

_________________


"...AND THE REST IS ROCK 'N ROLL."