В поиске первый альбом талантливого певца из Нидерландов, исполняющего АОР или просто мягкий рок.
Edward Reekers - The Last Forest 1981
по другим изданиям он проходит как 80-й год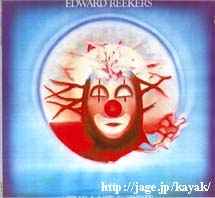 1.I'd Like To Place A Call
2.Norwegian Girl
3.The Last Forest
4.Ful Circle
5.Black And White
6.Repeat 'till Fade
7.Reasons
8.Side Tracks
9.Valley Of The Shadow Of Day
10.Lady Of Prudence
битрейд люборй
мой друг

написал в контакте одному товарищу аорщику из Нижнего Новгорода (у которого есть этот альбом) с просьбой поделиться ссылкой на этот альбом, но ни ответа ни привета.
Лично я попросил одного голландца , который залил песню Reasons на
ю-туб
поделиться со мной этим альбомом. Но тожа пока...
Не хотелось, но пришлось сюда обратиться.


_________________


До конца 2020 года осталось ... дней