Siren [USA/FL] [2018] Up from the Depths Early Anthology & More [2CD Compilation] [Heavy/Progressive Metal]


[FLAC/tracks/no log/no cue/no scans] [Deezer rip]
ну, сопсна - вотъ на таку компиляшку сегодня натолкнулся на Бэндкампе... ну не покупать жэ ж? решил на Дизере проверить - оказалось есть

дык пускай у нас буdeath, йащетаю

Quote:
CD 1:
01-04: "Iron Coffins" Demo 1985
05-08: "Dead of Night" Demo 1986
09-18: "No Place Like Home" Lp 1986

CD 2:
01-04: New recordings
05-06: "Metro-Mercenary" 7" Ep 1984
07: Demo 1984
08-11: Live 1986
11-16: Demo 1987

Limited hand-numbered 6-panel double digipack with 24-page booklet with extensive band story and tons of archive photos.
Quote:
This extensive anthology contains 34 total tracks including four, newly recorded songs. The set includes the Metro-Mercenary debut single, the "Iron Coffins" demo cassette, the "Dead of Night" demo cassette, the "No Place Like Home" album, four new songs and tons of extras!

The expansive 24-page booklet contains a detailed history of SIREN, dozens of photos from the band's personal collections, lyrics to the new songs, credits and more. This is a limited, hand-numbered edition presented in a triple-gatefold digipak.

Early orders will receive an autographed 11"x17" mini-poster and SIREN patch! Don't miss out!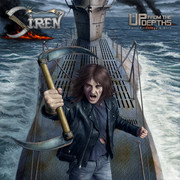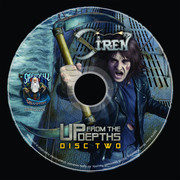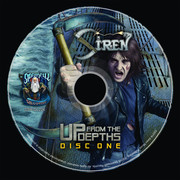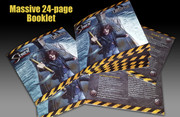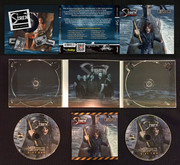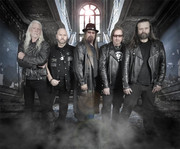 Label :
Stormspell Records
ISRC :
SSR-DL226
Site :
https://www.metal-archives.com/bands/Siren/1918
Tracks :
18 + 16
Playtime :
01:14:39 + 01:08:34
Size :
959 MB
Codec :
FLAC/~869 kbps/tracks/no log/no cue/no scans
Tracklist CD1 :
01. Iron Coffins (1985 Demo) (03:45)
02. Shadow of a Future Past (1985 Demo) (04:34)
03. Before the Storm (1985 Demo) (03:08)
04. Over the Rainbow (1985 Demo) (04:53)
05. Dead of Night (1986 Demo) (04:55)
06. Black Death (1986 Demo) (03:38)
07. So Far to Go (1986 Demo) (04:53)
08. Slice of Hate (1986 Demo) (03:30)
09. Black Death (03:29)
10. So Far to Go (04:28)
11. Over the Rainbow (04:05)
12. Shadows of the Future Past (04:39)
13. The Mine (03:59)
14. Terrible Swift Sword (04:08)
15. Burning Bridges (04:01)
16. Another Lost Love (04:33)
17. A Place in Time (04:11)
18. Iron Coffins (03:41)
audiochecker log
auCDtect log
Tracklist CD2 :
01. Tornado of Blood (03:53)
02. Anastasia (06:44)
03. Sun in My Face, Knife in My Back (03:17)
04. Dead of Night (2018) (05:04)
05. Terrible Swift Sword (1984 Single) (04:15)
06. Metro-Mercenary (1984 Single Version) (05:30)
07. Over the Rainbow (1984 Demo) (04:33)
08. So Far to Go (Live) (04:34)
09. Before the Storm (Live) (03:03)
10. We Stand Strong (Live) (03:06)
11. Straight Jacket (1987 Pre-Production) (04:08)
12. Psycho Ranch (1987 Pre-Production) (03:02)
13. Going Places (1987 Pre-Production) (03:30)
14. Winds of Fire (1987 Pre-Production) (04:39)
15. Take It (1990 Pre-Production) (04:45)
16. No Vacancy (Rob Phillips, Solo Pre-Production) (04:23)
audiochecker log
auCDtect log
mail.ru