Дима Церкович с Анатолием прислали мне CD. Вот. Кстати, первый трек не плох. Немного не хватает жесткости, но не плох. Остальное так себе. Дима дооформит.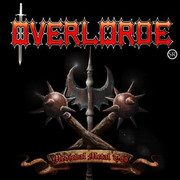 Tracklist:
1. Full Speed Ahead 03:26
2. Keeper of the Flame 04:09
3. Enchantress of the Night 03:52
4. In the Year 2525 (Zager and Evans cover) 03:43
5. Knights of the Realm 03:32
6. So Be It 04:02
7. Trouble 04:00
8. Keeper of the Flame (Metal Massacre version)
LOG
https://we.tl/t-TC4mJTgBds
Потрековый рип во флаке.

_________________


Death rules! Metal to all who oppose!