Не порадовали. Послушал, правда, только один альбом, но с меня хватит:
Faff-Bey – Birthday (1991)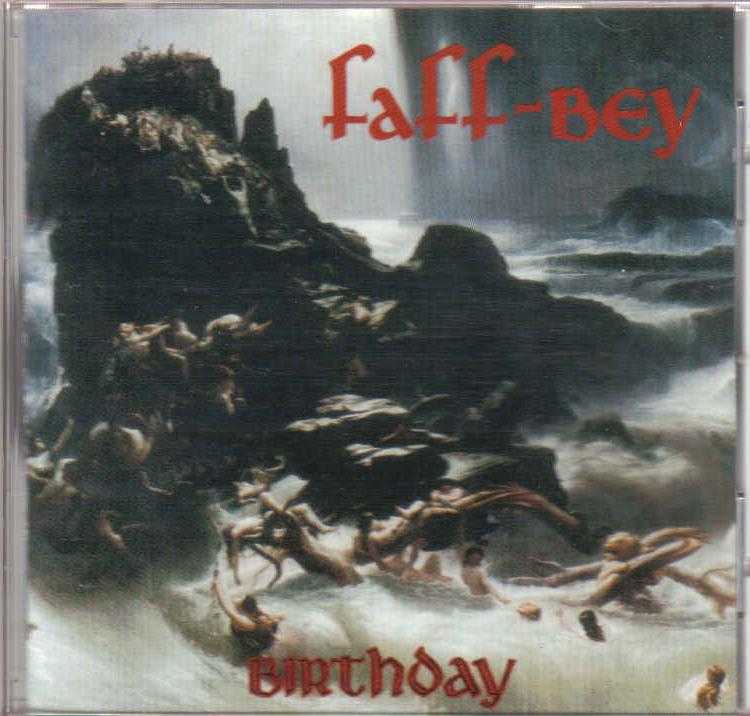 1. Bloody Mary And The Tooth Fairy 03:16
2. The Agitator 03:13
3. An Observation 04:34
4. Awake 02:33
5. Soulman 05:26
6. Dead By Dawn 04:27
7. A Joker 02:21
8. Dealing With No One 03:10
9. Stand Up And Die 04:38
10. Birthday 04:52
11. In The Valley Of Sodom (Bonus) 2:08
Третий альбом финских металлистов. Малоинтересный Thrash Metal, композиции по-большей части среднетемповые, кроме скоротсных открывашки и последних песен, где наиболее выделяется титульный трек Birthday. Остальное – скучно, неярко, местами напоминает Метлу, но куда там. Вокал довольно суровый, впрочем, не дотягивающий до брутального. Соляков маловато.
Не впечатлил меня сей релиз нисколько, поклонникам жанра возможно будет чем-то интересен, правда не могу представить себе чем)) 3.5/6.0.
05.07.2011