acusser wrote:
http://www.metal-archives.com/bands/Minddrive/3540381921
metal-archives wrote:
Nothing entered yet. Please add the releases, if applicable.
Quote:
Here's another mega rare power/thrash metal indie cd by MINDDRIVE from New York called "Mind Over Matter". The band did one demo tape in the early 90's & this is the 2nd (and last!) release. This is the one & only original/official release the band on cd! The cd contains 10 tracks and it's in excellent condition! Not listed in any of the usual metal sites! Comes with it's original sticker!
http://www.metal-archives.com/board/vie ... 6&t=104160
картинку пока подтыбрим...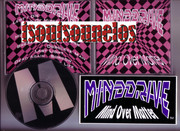 Matrix : 301086 MASTERED BY NIMBUS
Dare-Devilina wrote:
6.00
Это явно надо брать, чего бы
6
это не было!..

Ибо по поисковому запросу почти ноль...